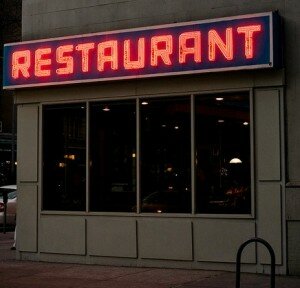 I have written this blog for nearly 19 months now (well, I've had it that long, I took that break earlier this year but let's ignore that time). I write about making bad choices and learning from them. I urge you all to read what I've done wrong and learn from it. I hoped that I would learn from it and make the right changes in my life.
Well I'm here to tell you that I DID NOT learn my lesson.
I went through money in September like it was my job.
Now part of it was the two moves in 6 weeks, utility deposits, moving truck costs, general new apartment expenses, etc. And part of it was my trip to Chicago for FinCon. But by and large, the biggest budget buster in September was eating out! There were days when I ate out two meals. I ran to McDonald's multiple times a day because I am a HUGE Coke (read Coca Cola) addict. I took the kids out to eat far more than I should have.
My waist line suffered but more importantly so did my budget!
So when I read about the No Restaurant in November 2011 challenge at Enemy of Debt, I knew I needed to take part as well!
And so, starting Tuesday November 1, 2011 I will begin a month of NO Restaurants.
This means NO McDonald's Cokes! (I may, in fact die!) No vending machines before class for that quick sugar rush. No running through the drive-thru on the way home because I'm too tired to cook.
This month, I plan and I spend wisely!
Do you think you could do this? Wanna take a stab at it with me?
 (with a little editing from me)
If you like what you are reading, sign up to
I also blog at A Five Star Life. I write about anything that comes to mind but try to focus on finding the good in daily life.