Once again, I have sucked with my own post schedule. This post was due out 5 days ago but do to my schedule, some computer issues and sheer laziness it did not get written until Monday. I wish I could have been more on top of things but it is what it is.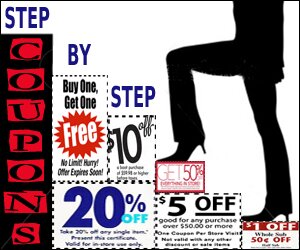 We have acquired our coupons. And we have organized them too. Now we need to use them. However, we won't simply use them when we buy the item.
Effective coupon using is knowing when the best deal comes around. It is knowing when to keep your coupons and when to spend them.
So, how do you know when it's the right time to spend them?
1. Develop a price book and match it up with sales.
2. Search through blogs that list deals.
3. Use websites that list stores, their sales and what coupons match up to them.
Tip: When looking at fliers, the best deals are usually on the front and back cover.
1. A price book is a notebook or computer file that you have developed to keep track of the lowest price an item has been in a store. This tells you when to buy and when to wait. You'll want to buy the item when it's at the rock bottom price, the lowest it's been for awhile.
Most items cycle through a 12 week period and you will see what is the best price for the item is and what isn't a good one. A price book can be paired with store fliers and sales you run into while shopping.
My opinion: This is not helpful for unadvertised sales that you can find other ways. It also makes your shopping trips last longer.
I check out a few websites each week before I am going to do my shopping. I can see what the best deals are before I've even looked at a flier. I follow their suggestions and usually my shopping trips are painless.
Tip: Be sure to read the comments on these blogs. Often times shoppers will comment on more deals they have found while shopping.
A few great websites that I have found are: Hip2Save, Stockpiling Moms, Totally Target, Saving Cents with Sense and I Heart CVS. I use these sites regularly and find out about all the great deals.
3. If you are REALLY pressed for time, The Coupon Mom or The Grocery Game may be the sites for you. These two are pretty similar, however The Grocery Game is a subscription based website. You will pay for the information.
My Opinion: I used to be a huge fan of The Grocery Game but recently after finding a number of great blogs and The Coupon Mom, I'm beginning to think that it is unnecessary to pay for a list of deals. Save your money.
 Finding great deals is probably the most time consuming part of your coupon system. However, I hope with these tips you will be able to save time and saving time saves you even more money. Next week we will talk about which stores have the best deals and I'll provide you tips on how to navigate those stores.
Tip: Be careful of the "addiction to saving money." If you buy more than you need, charge "great deals," or have a stockpile that takes over your home, you may be an addict. Do not let it take over your life.
Don't forget to enter my giveaway for a Handcrafted Coupon Organizer. The Giveaway ends April 1, 2011, get your entries in now!
Step 4 will be up…well, hopefully this Friday but let's be honest here it may be later.

If you like what you are reading, sign up to
I also blog at A Five Star Life. I write about anything that comes to mind but try to focus on finding the good in daily life.