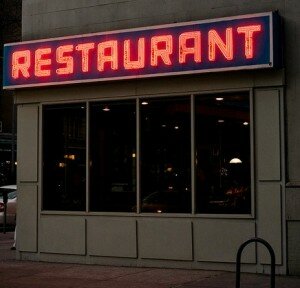 Well here it is, December 2011. It's hard to believe another year is about to be in the history books. Before I go on complaining about the speed of life, let's talk about November's No Restaurant Challenge.
No surprise here, I did fail. However it wasn't a total loss.
I did reduce the amount of money I spent over the previous two months and the few times I did eat out, I was very conscientious about it.
The boys and I went to two restaurants, a McDonald's and Bob Evans. With McDonald's we split a meal deal that they have and drank water. The total was less than $7. At Bob Evans which you may remember was a complete oversight on my part, I made sure to use a coupon for one free child's meal. Our total that night was less than $20 with tip.
After going to Bob Evans, I couldn't help thinking about how far that $20 could have gone at the grocery store. I surely could have fed the three of us at least two meals, maybe more! Especially since I'm an avid coupon user.
All in all, I don't think the month was a total loss. I learned a big lesson and once I really thought about eating out so specifically, I realized just how much money can easily be spent dining out.
While it is still nice to take a night off from cooking, I think we are going to keep it to once or twice a month.
I want to thank Brad from Enemy of Debt for issuing this challenge. Apparently he has a new one coming in January for his readers that involves turning a small amount of money into a profit. I look forward to reading more about that one.
Did you do the No Restaurants in November Challenge? How did you do?
I also blog at A Five Star Life. I write about anything that comes to mind but try to focus on finding the good in daily life.