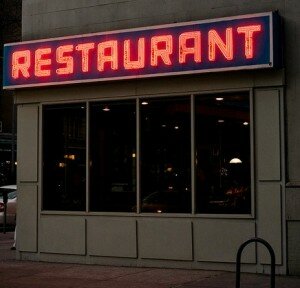 Here it is, November 16th. I can't believe the month is half over. It really has been going by too fast. I hear this is what happens as you get older and let me tell you, I do not like it one bit.
I've been working hard this month with my grad school classes as well as my freelance writing projects. Are you checking out my posts over at Enemy of Debt? I'm a regular contributor over there (if you've found my site because of EOD, thank you and Welcome!)
I've also been doing some freelance writing. I've got a regular gig to write blog posts for someone and another project that i'm behind on  I should be working on ends in about a month. And I've been back at my other job of doing product demonstrations as well. Occasionally I even parent my kids

It's been a busy month thus far.
Being busy is a good thing for me, I am able to accomplish so much more. I think for the way my ADHD brain works, if I have down time, I will use it to do nothing. I'm not sure why. I have to struggle with time management. When I am busier and things have to be done on a deadline, I function a lot better.
When I'm able to plan my days, I accomplish so much more.
This was proven to me once again tonight.
This week my kids are with their father. Our parenting plan is set up that on the week we are not with the kids, we get Wed. evenings for a couple of hours. Usually I haven't exercised this because I've had class and it wasn't easy with me living a bit farther away. Two weeks ago the kids came over here after school and hung out, we played games and it ended in a disaster. They didn't transition well, they wanted to stay with me longer and it all ended up in tears.
I have class on Wednesday nights so they have to head home by 6. It just didn't go well for us. So this afternoon, I called up their dad and asked if I could take them to dinner. We hadn't really planned anything for today so it was a last minute decision.
It wasn't until I was getting ready to head out that it occurred to me that I'm supposed to be avoiding restaurants for the month of November! 
OOPS!
I had already promised them dinner and I knew that time was too short for me to grab them and come home to make dinner. I decided to chalk it up as a lesson learned, blog about it and move on. I had a coupon for Bob Evans and so we went there. Dinner was less than $20.00.
BUT, that $20.00 could put some gas in my car! It could pay for a lot more groceries than one dinner's worth at a restaurant.
If I had just planned my week ahead of time, I would have been prepared for tonight and I would have saved myself some money (and I would have eaten healthier too.).
This week my grocery budget was $50. I spent nearly 1/2 that at one meal! WOW, what a budget buster!
Planning ahead whether it's meal planning or having snacks & bottled water with you when you are running errands is going to be the true savior for your budget.
Planning can save your budget in so many ways.
Think about it, what got you into debt? For me it was frivolous purchases that fed my need for instant gratification. What if I had come up with a plan first? What if I had figured out a budget and had a plan to put aside some "fun" money?
Wouldn't planning to spend my money in a better way have saved me from years and years of debt?
If I had planned my saving, I would have put money aside for a better car rather than be stranded for 6 months while I waited for a miracle to happen.
Planning ahead is a menu plan.
Planning ahead is a working budget.
Planning ahead is an emergency fund.
Planning ahead is a long-term savings account or a retirement fund.
Planning ahead is having a bag of snacks and a couple of bags of water with you so that when your blood sugar drops you don't have to run into McDonald's and grab a Coke fast (yes this happened to me last week because I didn't…*wait for it*…Plan ahead!).
I think I've learned my lesson in planning and for the rest of the month, I plan to Rock the No Restaurants in November challenge.
How's everyone else doing? Have you been planning your meals?
I also blog at A Five Star Life. I write about anything that comes to mind but try to focus on finding the good in daily life.